Wood Type Guide - Glossary
Lumber from A to Z
Abarco, Jequitibá - Description and characteristics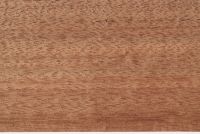 Cariniana spp., Lecythidaceae
In tropical South America, various species of wood of the botanical genus Cariniana are widespread. Due to their species with large trunks and a pink to reddish-brown heartwood, they have been used in many ways since the beginning of European settlement. Of these woods, the Abarco from Colombia and the very similar Jequitiba from the eastern coastal region of Brazil are still imported. However, these deliveries are limited to small quantities of sawn timber and semi-finished products, with the import being concentrated in Brazil.
Botanical names
Abarco: Cariniana pyriformis,
Jequitibá: Cariniana legalis, Cariniana spp. family of Lecythidaceae; (see "Notes").
Natural spread
Abarco: Colombia, Venezuela;
Jequitibá: Southeastern states of Brazil, Bolivia, Ecuador, Paraguay.
Other trade names
Abarco: Albarco, Bacú, Caóbano;
Jequitibá: Jequitibá pink (see "Notes").
Designation according to DIN 4076 sheet 1
-
Description
Basic form
Trees large, straight and cylindrical, with knotless lengths up to 25 m and diameters up to 1.4 m; usually by 1 m for lengths up to 15 m.
Color and structure of the wood
Sapwood light gray to yellowish pink, about 3 to 6 cm wide. Heartwood in Abarco reddish brown and in Jequitibä pale pink, fading somewhat in strong light; only rarely slightly stripy due to different coloring. - Pores scattered, coarse in Abarco and medium-sized in Jequitibä, conspicuously straight on longitudinal sections. - Wood-rays small, as reddish, narrow mirrors well recognizable. - Storage cells in fine bands, only to be seen with a magnifying glass on clean cross sections and without influence on the wood image. - Fiber course mostly straight, only occasionally with interlocked twist and producing a regular glossy stripe; without distinct growth zones. - Dry woods without specific odor.
Overall character
Despite the clear pores, the woods have a conspicuous "smoothness" and resemble different African woods in color (see "Replacement woods").
Deviations
Isolated rubber veins filled with almost black "rubber", running tangentially and up to 3 mm thick.
Forms of trade
Sawn timber in any thickness, especially in scantlings for frame constructions (also laminated) and profile wood. Veneers and boards.
Weight
- undried (round timber)
approx. 900kg/m³
- dry dry
approx. 0.64 g/cm3
Compressive strength (air-dry)
approx. 56 N/mm2
Flexural strength (air-dry)
approx. 77 N/mm2
Features
Moderately heavy wood with strength properties similar to those of the English oak (Querqus robur) in Abarco. - The cutting of the fresh wood is usually done without difficulty. Working the dry wood can cause the cutting edges to become more blunt due to normally occurring, but only microscopically discernible silica deposits; tools equipped with carbide are therefore recommended. Planed surfaces and edges are particularly smooth. For nailing and screwing, pre-drilling must be carried out at Abarco. Glued joints hold well. Technical drying takes place without significant deformation at slow control and medium temperatures. On the other hand, due to the relatively low splitting strength and trunk stresses at the ends, cracks may form, especially with sharper drying. Stability is favoured by only moderate and balanced visual twisting and by straightness of the fibres, so that there are no design limitations. Both types of wood can be glued together well. - The heartwood of Abarco is sufficiently resistant to fungi and insects (corresponds to resistance class 3 according to EN 350-2) and can be used in exterior construction, whereas Jequitibä can only be used in interior areas or in non-weathered locations.
Surface treatment
According to experience to date, all agents commonly used in interior and exterior areas can be used, provided that the necessary preconditions, such as sufficient drying, are met (see: Leaflet 1 Sipo).
Areas of application
Abarco and Jequitibä are versatile woods due to their good strength properties, sufficient fungal resistance (in the case of Abarco), favorable staying power and partly mahogany-like coloration:
As sawn timber for exterior (Abarco only) as well as interior use, for small furniture, profiled boards, frame timbers, mouldings, stairs and parquet. - As veneer, mainly sliced for face veneers on interior and exterior surfaces of furniture as well as for doors and panelling.
Replacement woods
Abarco is similar in appearance and properties to the wood species Makore and Douka (data sheet 16), Moabi, (data sheet 97), Kosipo (data sheet 6), Sapelli (data sheet 2), Sipo (data sheet 1) and (Dark) Red Meranti/Seraya/Lauan (data sheet 5) and can be used in many areas like these species. - The Jequitibä on the other hand corresponds more de